Sarah Richards has been making art in some form or another for as long as she can remember. Exploring and trying as many mediums as possible;  painting, drawing and sculpture. From School to her studies then international travel, creating artworks has been her life's journey. A culmination of skills learned from the old masters, educational teachers and through personal experience and explorations.
Bronze has become the medium of choice for the moment. It is such a wonderfully strong and expressive medium. It holds a strong investment value for the purchaser and collector of art works. Monumental works seen in town and cities around the world stand the test of time in any environment. Bold representations that serve as histories land marks of the human experience. It can also show sensitive details and expressive textures, reflect light so that the work appears to be animated and alive, and be small and delicate to monumental and bold.
Over the years Sarah has fine-tuned her skills through the study and creating of large and small Birds, animals, human figure sculptures . She is periodically commissioned to make portrait busts and monumental art works for various clients for both public and private environments.
These works can be viewed on her other website www.sarahrichards.co.za.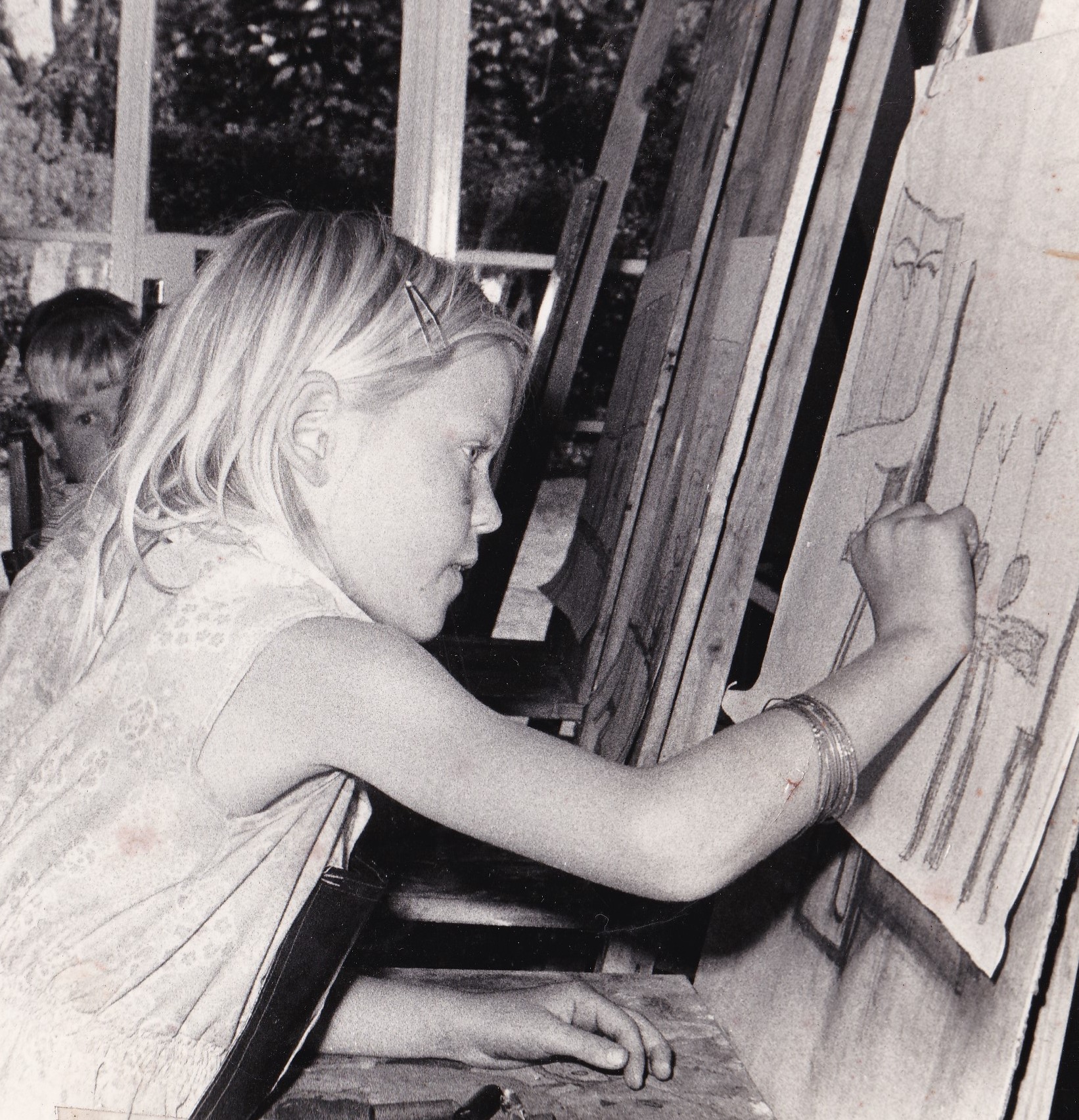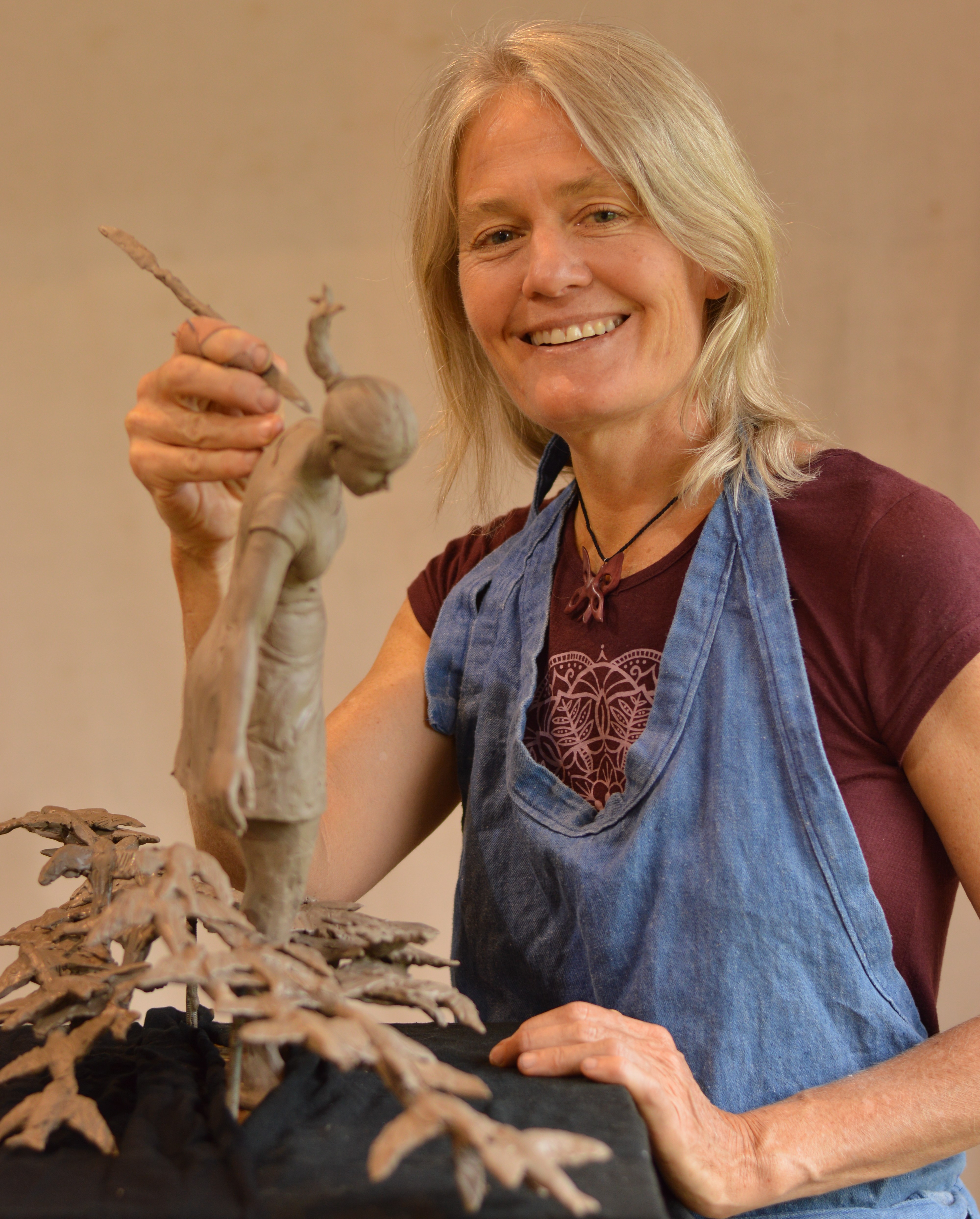 Overview
Sarah was born in Durban, KwaZulu Natal, South Africa; her childhood was spent in various places around Southern Africa. She returned to Durban to study Fine Art, majoring in sculpture at Durban Technikon (1985-1990). During the next four years she travelled overseas to gain experience and insight before returning to Durban to make art and to teach drawing, painting and sculpture to adults and children. She completed her Master's degree in Fine Art (Cum Laude) at the Durban University of Technology in 2008. Sarah is now living and practicing her art in the KZN Midlands.
Qualifications
Masters in Fine Art at Durban institute of Fine Art (DUT) – 2008 Cum Laude
Fine Art Technikon Natal (1989)
Solo Exhibitions
ArtSPACE Durban 29 August 2011 – Bronze sculpture and paintings – Further
ArtSPACE Durban, February 2008, Masters Exhibition of Oil paintings – Forward
The Grillroom Café, Innes Rd, Durban, August 2002. (Solo). Mixed media sculptural drawings –
Other exhibitions
The Platform Gallery- Journey – Joint exhibition with Llewelyn Davies –  Nov 2020

Warren Carey Wildlife art gallery, Hoedspruit,  'Elegant feathers' -May 2019

St.Lorient Fashion & Art Gallery – August 2015, Rooftop VII  "The inner Child"

Cherie de Villiers Gallery, Hyde Park Corner, Jhb – May 2013
Inspirations exhibition of bronze sculpture, Hilton 2011
Foundryman's Choice bronze sculpture, Paarl – 2009
Group sculptor's exhibition, Groundcover – 2009
Private Charity exhibitions – from 2009
St Anne's College, Charity Fundraising exhibition, 2008
Wine week, 2008, 2010
Willowdale Lodge, Kokstad, 2008
NSA Gallery, Durban 1998 of small bronze and concrete sculpture (Solo).
Karabuni Hills in Nottingham Rd, July 2007, Bronze sculptures – Exhibit 2
Artlink Gallery, Muster on South coast, December 2007
Art for conservation charity auction 2004, 2005, 2006, 2007, 2008, 2010, 2012 – Donated and exhibited sculptures
Examples of Commissions